Are you looking for a trusted online gaming store in Bangladesh for Clash Of Clans top up? Well, Jubaly should be your first choice.
Welcome to Jubaly! We aim to enhance your gaming experience. Therefore we offer a wide range of game credits, digital gift cards, and vouchers.
In today's article, we'll guide you on how to top up Clash of Clans Gems. Also, you will get the Clash of Clans top up BD-related all information to make a successful purchase.
How To Top-up Clash of Clans Gems
Before jumping to any other discussion, let's first know about the Clash of Clans top up and how to do it. To top up COC, simply follow the instructions below:
Select Your Desired Clash Of Clans Gems Denomination
First off, start by selecting the amount of Gems you wish to purchase. Jubaly, the Clash of Clans gems shop, offers an extensive array of options that fit your requirements.
Enter The Correct Clash Of Clans Player Tag (Ensure accuracy)
In this step, input your unique Player Tag. The accurate tag is the evidence that the Gems are credited to the correct account. Within the Clash of Clans game, you will find your player tag.
Select the Gems Quantity And click the "Buy Now" Button.
Specify the quantity of Gems you want to purchase and proceed by clicking the Buy Now button.
Provide Your Name, Phone Number & Email Address
To complete the COC gems buy process, enter your contact details. For smooth communication and delivery, make sure you enter accurate information.
Choose Your Convenient Payment Method & Proceed To Check Out
Jubaly offers a wide range of payment options. You can choose any payment option according to your convenience.
The available payment methods are Bkash, Nagad, Rocket, Upay, Visa, Mastercard, American Express, and PayPal. We aim to ensure a smooth transaction. Therefore we offer secure and convenient payment methods.
After Completing The Payment, The Purchased Clash of Clans Gems Will Be Credited To Your Account
The Gems will be added to your Clash of Clans account after a successful payment or Clash of Clans top up. After that, it's ready for you to use and enjoy.
How to Find Clash Of Clans (COC) Player Tag:
Follow the step-by-step instructions below to locate your Clash of Clans Player Tag:
Open The Clash Of Clans Game
Begin with launching the Clash of Clans mobile app on your device.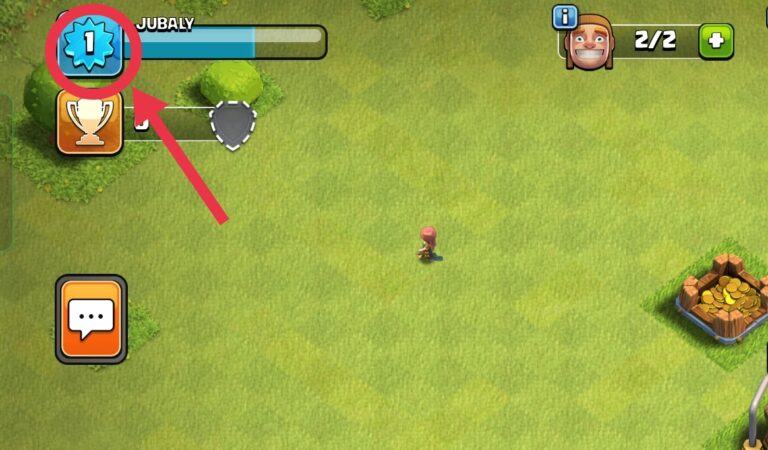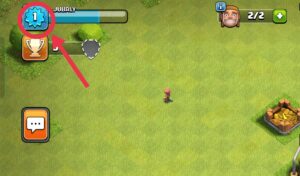 Tap On Your Profile Located At The Main Menu's Top Left Corner
An icon is located at the main menu's top left corner. To access your profile, tap on the icon.
Under Your Username, Find Your Clash Of Clans Player Tag
A unique Clash of Clans Player Tag will be shown beneath your username; look for it. It usually starts with a hashtag (#). And this tag is a combination of letters and numbers.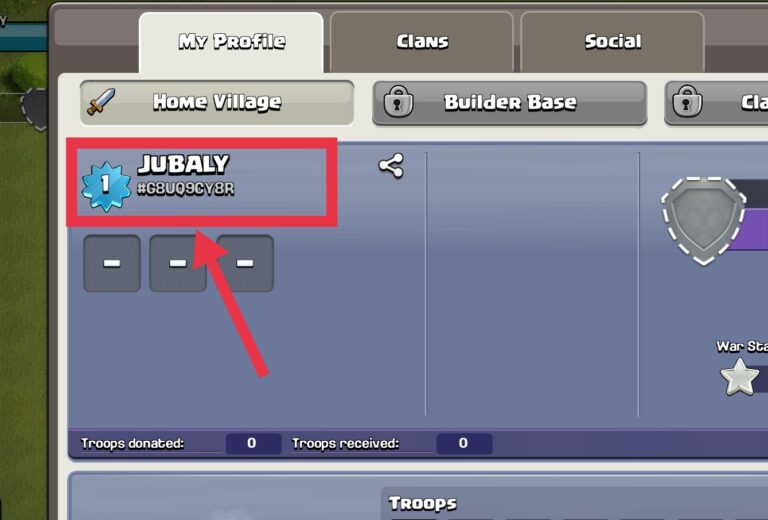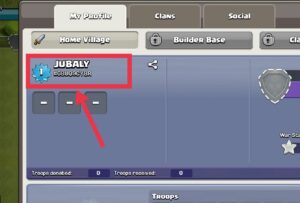 Jubaly: Your Trusted Gaming Store
Bangladesh's one of the leading online gaming stores is Jubaly. This store is dedicated to providing you with a seamless gaming experience. Jubaly is your best choice and one of the clashes of clan gem shops for the following reasons:
Game credits, vouchers, and digital gift cards are available in a wide range.

We ensure value for your money by offering competitive prices.

The game's extensive selection will surely suit your preferences.

We ensure hassle-free transactions by offering secure and reliable payment methods.

Jubaly offers excellent customer service. Our customer care representative will always assist you with any queries or concerns.
With Jubaly, you can trust that we will satisfy your gaming needs.
Security And Delivery
Jubaly prioritizes your transaction's security and ensures Clash of Clans Gems prompt delivery. Our secure payment processing system safeguards your personal and financial information. In addition, we give you peace of mind during the entire transaction process.
Furthermore, we instantly deliver your purchased Clash of Clans Gems to your account. It allows you to enjoy the COC gem without delay.
Why Choose Jubaly For Clash Of Clan Gems Top Up In Bangladesh?
As a COC gem shop, Jubaly offers unmatched advantages, especially when purchasing Clash of Clans Gems. Jubaly should be your priority due to the following reasons:
Different payment options are available to suit your convenience

We ensure affordability by offering competitive prices

Fast delivery of Gems to ensure your good gaming experience

Prompt assistance and responsive customer service
So what are you waiting for? Jubaly offers so many benefits. Purchase your Clash of Clans Gems with Jubaly today. And start unlocking a world of opportunities in the clash of clans gold pass Bangladesh.
About Clash Of Clans
Finnish game developer Supercell developed the Clash of Clans game. It is a free-to-play mobile strategy video game. In 2012, it was released. Immediately after its release, this game gained immense popularity worldwide.
In Clash of Clans, players build and upgrade their train troops and villages. And the players earn resources and climb the ranks by engaging in battles with other players. The game combines resource management, strategic planning, and tactical combat.
For all ages of players, it offers an immersive and addictive gaming experience. Worldwide millions of players join in and play the Clash of Clans. And all those players embark on an epic journey to become the ultimate Clan Chief!
About Clash Of Clans Gems
COC gems are the premium in-game currency. This currency is used to advance players' villages in Clash of Clans. Players, at first step begin with 500 gems when they first download the game. Within 500 Gems, during the tutorial, 250 gems are mandatory to use.
Additionally, there are COC gems buying options. In addition, players can earn Gems by clearing Obstacles, completing Achievements, or purchasing them with real money. In numerous ways, you can utilize Clash of Clans Gems:
Acquiring Exclusive Items:

You can purchase certain items with a substantial amount of gems. Those include the Pirate Flag, Mighty Statue, Ancient Barbarian Statue, Builder's Huts, etc.

Purchasing Resources: Using gems, you can buy different quantities of resources like Elixir, Gold, or Dark Elixir.

Boosting Troop Training and Spell Brewing: The players can use gems to boost or finish the training of Troops in the Barracks and Dark Barracks. Also, they can speed up Spell brewing in the Dark Spell Factory and Spell Factory.

Clan Castle Troops & Quick Donations: Players can request Clan Castle troops before the expiration of cool-down gems. Also, they can request Gem to perform "Quick Donations" without training troops.

Accelerating Construction and Upgrades: Gem lets you instantly complete the construction or upgrade of Buildings. Also, it enables the player to Laboratory and Star Laboratory upgrades and rebuild Ruined Buildings in the Builder Base.

Resource Collector Boost: Gems speed up the resource collector's production like Gold Mines, Elixir Collectors, and Dark Elixir Drills.

Hero Healing and Recovery: Gems recover Heroes and increase their healing rate.

Purchasing Shields and Magic Items: The players can use gems to buy Shields with different durations. You can buy magic items from the trader and a 2-hour Village Guard to protect your base using Gem.

Builder Base Advantages: In the Builder Base, you can instantly obtain the next set of win bonuses using gems. Also, the players can activate the Clock Tower early.

Name Change and War Base Slots:

After the free name change, if any player wants to change the name, they can do so using gems. Moreover, they can purchase additional slots for War Bases in the Village Edit Mode.
Clash of Clans Gems significantly enhance your gameplay as it's a valuable asset. On top of that, this asset influences your progress within the game.
Clash Of Clans GOLD PASS
COC gold pass BD during the Season Challenges offers exclusive benefits and rewards. Here is Gold Pass related to some important information that you need to know:
Availability:

Before ending the current season, the Clash of Clans gold pass becomes hidden in the Shop for 24 hours.

Purchasing:

The players can buy the Gold Pass within the Season Challenges view.

Season Duration:

Each season has a specific duration. Usually, each season lasts for a calendar month. For example, the February season is 28 days long, while the March season is 31 days long.

Renewal:

Automatically, the Gold Pass does not renew. You need to purchase it again for each Season Challenge.
The players unlock valuable perks and additional rewards by acquiring the Gold Pas. The valuable perks include Hero Skins, 1 Gem Donations, Builder Boost, Research Boost, Training Boost, and Season Bank upgrades.
In addition, it includes the power of unlocking reward tiers with Gems. The Clash of Clans players will enjoy a unique and enhanced gaming experience with the Gold Pass.
Final Words: Elevate Your Clash of Clans Experience With Jubaly
For Clash of Clans top up, the Bangladeshi gamer's ultimate destination is Jubaly. We offer a convenient and reliable platform to enhance your Clash of Clans experience. In addition, a wide selection of game credits, vouchers, and digital gift cards are available at Jubaly.
Purchase the Clash of Clans Gems from Jubaly and unlock a world of possibilities. Gems will take you to new heights if you desire to speed up your progress, improve your gameplay, or acquire exclusive items.
Order your Clash of Clans Gems today and enjoy a seamless and rewarding gaming journey with Jubaly. Maximize your gaming potential by garbing this opportunity from Jubaly.
Many gamers have chosen Jubaly as their trusted gaming product source in Bangladesh. Join those gamers and take your Clash of Clans adventure to the next level with Jubaly!
What Other Top-Up Services You Can Get From Us?
Form Jubaly you can Top-Up Free Fire Diamond Bangladesh, Free Fire Diamond Global, Free Fire Diamond Indonesia, Free Fire Level Up Pass BD,  Free Fire Membership BD,  PUBG Mobile UC, Free Fire Monthly Membership, Mobile Legends, CLASH OF CLANS, SAUSAGE MAN, VALORANT POINT, ROBLOX ROBUX, CALL OF DUTY BC, LIKEE DIAMOND, BIGO DIAMOND