The trusted online platform Jubaly specializes in providing in-game currency and digital goods for popular games. Jubaly has gained a reputation with its user-friendly interface and customer satisfaction commitment. For gamers, it becomes a reliable source to enhance their gameplay experiences.
Jubaly offers an efficient and secure way to obtain the much-needed currency when it comes to Brawl Stars gems top up. Moreover, we enable you to unlock exciting features within the game. Jubaly for Brawl Stars gems top up offers different advantages.
Simply players can visit Jubaly.com and select the Brawl Stars Gems in the desired amount they wish to buy. The gems are added to the player's Brawl Stars account with a few clicks. Thus Jubaly allows the players to enjoy the additional currency's benefits instantly.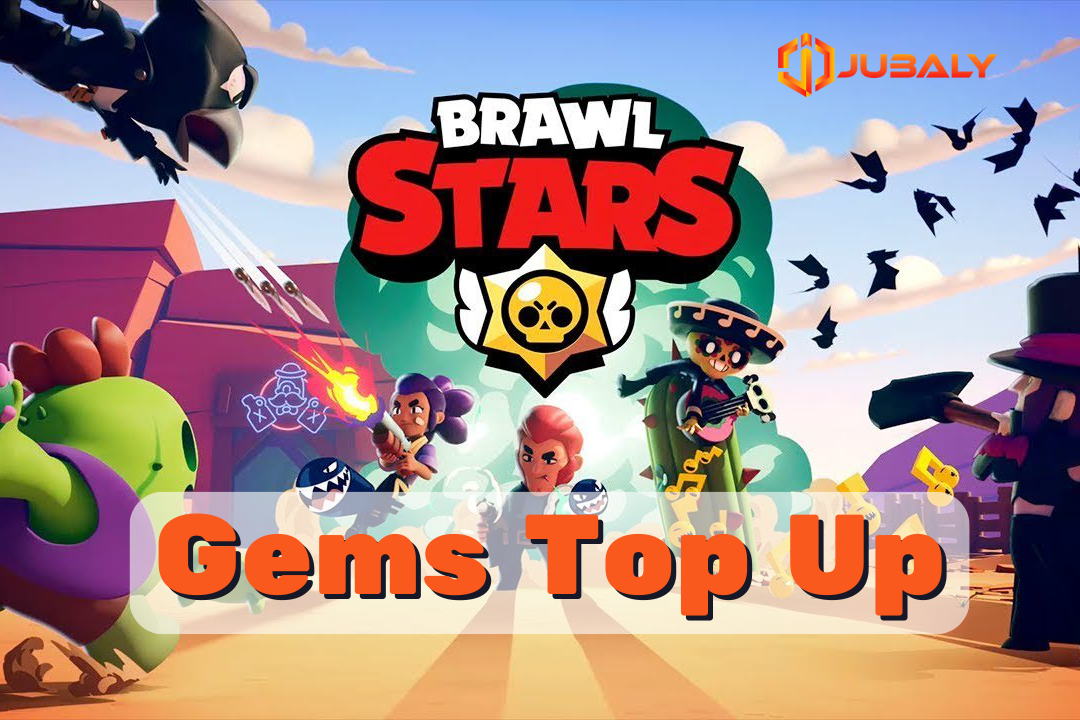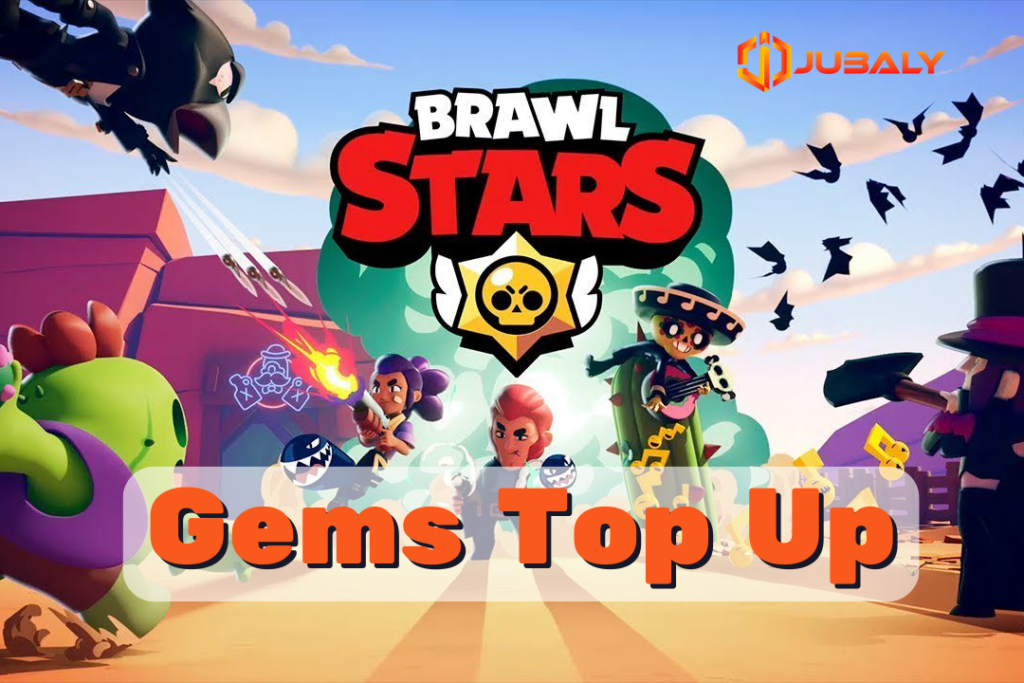 How To Top Up Brawl Stars Gems?
To top-up gems in Brawl Stars, follow the step-by-step directions below:
First off, select the Gems denomination

Then enter your unique Player Tag

After that, select the Gems quantity that you want to buy. Then click on the "Buy Now" button

Your next job is to check out the payment method and select the method according to your convenience.

After completing the payment, your purchased Brawl Stars gems will be credited to your account.
Purchasing the Brawl Stars gems requires real money. Therefore ensure you have a trusted and secure payment method. And before in-game purchases, always consider your budget.
How To Find Brawl Stars Player Tag?
To find your Brawl Stars player tag, follow the steps below:
On your mobile device, launch the Brawl Stars game.

Login into the game using your account

Now, on your account's upper left corner, click on the "My Profile" option

After clicking on it, your "Player Tag" will be visible
If you fail to find your player tag following the above steps, ensure you log into your account. Also, remember that the player tag can't be changed, and it is specific to your account. The player tag is essential for identifying and locating your Brawl Stars account.
Jubaly: Your Trusted Gaming Store
As a Brawl Stars Gems shop, Jubaly offers unique advantages, especially when purchasing Brawl Stars Gems. Jubaly is your trusted gaming store due to the following reasons:
Numerous payment options. So you can make payment according to your convenience

Offer products at competitive prices

Fast delivery of Gems

Ensure your good gaming experience

Responsive customer service and prompt assistance
As we already described, Jubaly offers so many benefits, so what are you waiting for? Purchase your Brawl Stars Gems with Jubaly today. And start unlocking a world of opportunities in Brawl Stars.
Why Choose Jubaly For Brawl Stars Gems?
Based on the following common considerations, Jubaly.com is a good choice for Brawl Stars Gems top up BD:
Jubaly has built a positive reputation among the players, for providing reliable and secure services for Brawl Stars Gems top up.

For Brawl Starts Gems, Jubaly offers the most competitive prices

Jubaly.com provides multiple payment options. Therefore it has become convenient for players from various regions to purchase Brawl Stars Gems

High-speed delivery is another crucial factor for choosing this platform over others.

Jubaly.com offers reliable customer support to assist you with any inquiries or problems you encounter
About Brawl Stars
Supercell developed and published Brawl Stars. It is a popular mobile multiplayer online battle arena (MOBA) game. In December 2018, Brawl Stars was launched globally. Immediately after launching, this game gained a massive following. And since then, it has become one of the most successful mobile games.
Brawl Stars gameplay is both addictive and accessible. Typically the matches are short and action-packed and last for a few minutes. While engaging in intense battles, players navigate various maps filled with obstacles and power-up boxes.
About Brawl Stars Gems
Brawl Stars Gems are a premium in-game currency. This currency holds significant value. Players can acquire numerous advantages and items using this currency. Through various means, the players can obtain Gems. The ways are in-app purchases, events, special offers, and rewards for completing certain achievements.
Here are some key uses and features of Gems in Brawl Stars:
Using Gems, the players can purchase Brawl Boxes. It contains the rewards in random assortments like Brawlers, Power Points, coins, etc.

You can directly purchase skins for your Brawlers using Gems.

Using Gems, you can also purchase Event Tickets
Final Words: Elevate Your Brawl Stars Experience With Jubaly
The exciting and fast-paced mobile game Brawl Stars has captured millions of players' hearts worldwide. Brawl Stars offers a thrilling experience for gamers with its intense gameplay, diverse cast of Brawlers, and various game modes.
Jubaly will help you enhance your gameplay to take your Brawl Stars experience to the next level. Brawl Stars Gems Top Up is easy with Jubaly. In this article, we have explained how Jubaly can elevate your Brawl Stars experience. So, without wasting time, top up Brawl Stars Gems BD from Jubaly and enjoy your gaming experience.
What Other Top-Up Services You Can Get From Us?
Form Jubaly you can Top-Up Free Fire Diamond Bangladesh, Free Fire Diamond Global, Free Fire Diamond Indonesia, Free Fire Level Up Pass BD,  Free Fire Membership BD,  PUBG Mobile UC, Free Fire Monthly Membership, Mobile Legends, CLASH OF CLANS, SAUSAGE MAN, VALORANT POINT, ROBLOX ROBUX, CALL OF DUTY BC, LIKEE DIAMOND, BIGO DIAMOND