Are you ready to roll the dice and become the next Ludo King? Jubaly.com is here to ensure your victory march never slows down with instant Ludo Club Coins Top-Up. As the authorized online reseller for Ludo Club, we offer a variety of denominations to suit your gaming needs, ensuring you can always keep playing and aiming for the top of the leaderboard.
অর্ডার করতে পারছেন না? ভিডিও সম্পূন্ন দেখুন…
About Ludo Club
This is the free online multiplayer version of the epic hit dice game Ludo (which also has variations such as parchisi, parchisi around the world)! Join an exclusive club of star players in this multi-color game of ludo – roll the dice with buddies, climb the ladders, master the skills of this ludo game, and become the KING OF LUDO! As far as lively board games full of color go, Ludo Club is unmatched! Learn how to move your red, yellow, green, or blue pieces with strategy and luck on the best-looking game board of this online ludo game. Compete against the best ludo masters from around the world and reach the top of the leaderboard! This is a fast, dice roll-based board game that involves both luck and skill (just like parchisi, parchisi)! Master the various tips and tricks of this exciting dice game and show your best talent to everyone! Be the ludo king of the world and become a ludo star(لودو ستار)!
How to purchase Ludo Club Top Up in Jubaly:
First, select the Coins or Cash denomination.
Next, enter your Ludo Club User ID.
After that, check out and choose your payment method.
After payment is made, the Coins or Cash you purchased will be credited to your account within 10 minutes.
How to find Ludo Club Player ID?
Use your account to log into the game.
Tap the Setting icon in the top right corner.
The Ludo Club Player ID will be displayed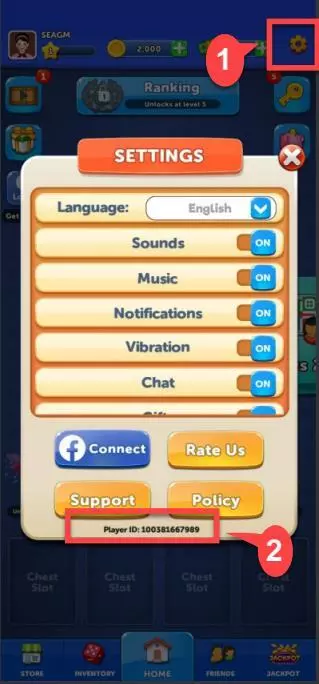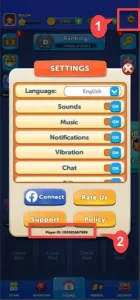 How to purchase in Jubaly
There's no registration, or log-in required!
Go to the Shop page to choose the desired category or games you want. You can also search through the search bar.
After that, choose the product and select the quantity you want. Click Add to Cart.
Complete the checkout by choosing a payment method and make a payment.
After successful payment, contact live-chat for listing, others, and with your order id to receive your item.
WHY BUY Ludo Club Top-Up FROM US?
We are the authorized online reseller for Ludo Club Coins Top Up. Jubaly offers various denominations in our store depending on your gaming needs. Besides that, we also provide you with multiple payment options. We provide 24/7 customer service and fast & reliable delivery.
Why Choose Jubaly for Your Ludo Club Top-Up?
Instant Delivery: Get your coins or cash credited to your account within 10 minutes of purchase.
Multiple Payment Options: Pay easily using bKash, Nagad, Rocket, and more, tailored for our Bangladeshi gamers.
24/7 Customer Service: Our dedicated support team is always ready to assist you with any queries.
At Jubaly.com, we understand the importance of uninterrupted gaming. That's why we've made the top-up process as straightforward as possible. With just a few clicks, you can secure your Ludo Club Coins and continue your quest to become a Ludo star. Plus, with our fast and reliable delivery, you'll never have to pause the fun.
Link: