অর্ডার করতে পারছেন না? ভিডিও সম্পূন্ন দেখুন…
How to Top-up Apex Legends Mobile Syndicate Gold ?
Select the Apex Syndicate Gold denomination.
Enter your Apex Legends Mobile Player ID  (Make sure you add right Player ID).
Select quantity and click GO PAYMENT button.
Enter your Name, Email, and Phone number.
Check out and select your payment method.
Once payment is made, the Apex Syndicate Gold you purchased will be credited to your Apex Legends.
How to find Apex Legends Mobile Player ID?
At-first, Use your account to log into the game.
Then, Click the avatar icon on the top left.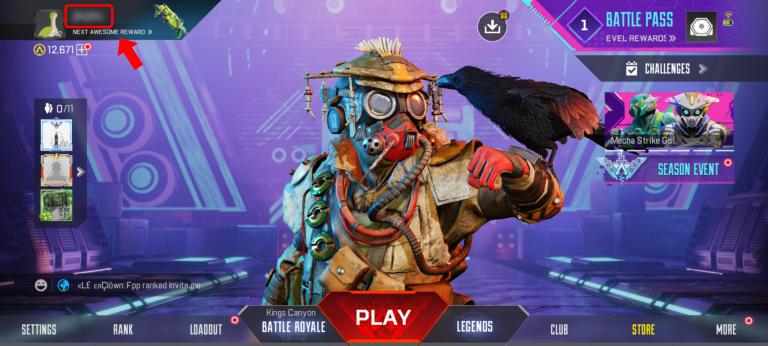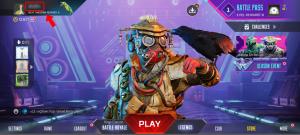 Next, The Apex Legends Mobile Player ID will be displayed.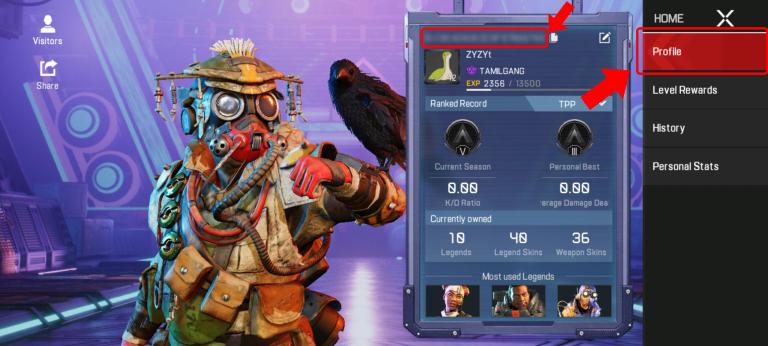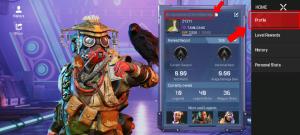 About Apex Legends Mobile
Live like a hero, and play like a Legend! Apex Legends™ Mobile is here.
Multiplayer squads, first-person and third-person shooter gameplay, and innovative combat are waiting for you on the battlefield! Jump into intense combat where survival is the only thing that matters. Prove that you have what it takes to make it out alive.
Legends from all corners of the Frontier have flocked to compete in the Apex Games for fame, fortune, and glory. Choose your Legend from a diverse lineup of outlaws, soldiers, misfits, and misanthropes. Legends such as Wraith, Bloodhound, Caustic, Gibraltar, and Lifeline await. Strategy is key while making your selection. Find a hero that matches your play style, customize them with unique skins, and leave your mark.
Fast-paced innovative combat with shorter matches and more exhilarating action! Squad up with two other players and combine your skill sets to create the ultimate team. Battle against 19 other squads in 60-person battle royale games.
Master your legend's abilities and make strategic calls as chaos ensues. Combat comes with new, innovative features such as Jumpmaster Deployments to create epic flights—and fights.
What is Syndicate gold?
Syndicate Gold is a premium currency in Apex Legends Mobile that you can purchase for real money. The cheapest Syndicate Gold bundle in Apex Legends Mobile starts at $4.49 and it goes up to $129.99. The currency can be used to unlock a number of items in-game including premium skins and battle passes.
Why do I need Syndicate Gold?
The game uses Syndicate Gold as its most premium in-game currency. It can be used to purchase premium character skins, gun skins, and battle pass, and here's how to get Syndicate Gold for free!
Syndicate Gold Price in Bangladesh
The price of Syndicate gold in Bangladesh is usually the same as the list below, but in some cases, the price of Syndicate gold may be lower or higher.
90 Syndicate Gold – 120 BDT
280 Syndicate Gold – 350 BDT
500 Syndicate Gold – 590 BDT
1050 Syndicate Gold – 1170 BDT
2150 Syndicate Gold – 2300 BDT
2750 Syndicate Gold – 2900 BDT
5650 Syndicate Gold – 5750 BDT
11500 Syndicate Gold – 11500 BDT
23500 Syndicate Gold – 23000 BDT
Why Buy Apex Legends Syndicate Gold From Jubaly?
We are the authorized online reseller for Apex Legends Syndicate Gold. Jubaly offers various denominations in our store depending on your gaming needs. Besides that, we also provide you with multiple payment options. We provide 24/7 customer service and fast & reliable delivery.
Apex Legends Mobile was officially released on May 17, 2022, for Android and iOS devices. Developed by Electronic Arts, the game is a free-to-play battle royale game that supports cross-play between all platforms.
The game features the same content as the console and PC versions, including characters, weapons, and maps. The main difference is the controls, which are now tailored for touchscreen devices. Players can also customize their characters and access in-game purchases.
Apex Legends Mobile is available in over 140 countries, with more being added as the game continues to expand. The game is supported by EA's Origin Access Premier and Origin Access Basic subscription services.
The game has already been met with positive reviews, with many praising the game's intuitive controls and graphics. It's also been praised for its cross-play capabilities, allowing players to compete against each other regardless of their platform.
The future of Apex Legends Mobile looks bright. With frequent updates and new content, the game is sure to remain a popular choice for mobile gamers for years to come.
Apex Legends Mobile Download Links
Apex Legends Requirements For PC or System
Apex Legends is an online multiplayer battle royale game developed by Respawn Entertainment and published by Electronic Arts. It is available for free on PlayStation 4, Xbox One, and Microsoft Windows.
Minimum System Requirements
OS: 64-bit Windows 7
CPU: Intel Core i3-6300 3.8GHz / AMD FX-4350 4.2 GHz Quad-Core Processor
RAM: 6GB
GPU: NVIDIA GeForce GT 640 / Radeon HD 7730
GPU RAM: 1 GB
HARD DRIVE: Minimum 22 GB of free space
Recommended System Requirements
OS: 64-bit Windows 7 / Windows 8.1 / Windows 10
CPU: Intel i5 3570K or equivalent
RAM: 8GB
GPU: Nvidia GeForce GTX 970 / AMD Radeon R9 290
GPU RAM: 8GB
HARD DRIVE: Minimum 22 GB of free space
Related Search Query for Apex Legends Mobile
apex legends free coins, apex legends mobile, apex legends, apex legends mobile release date, apex legends mobile download, apex legends download, apex legends system requirements, apex legends requirements, apex legends mobile beta download, apex legends mobile requirements, apex legends season 10 patch notes, apex legends patch notes, apex legends mobile apk, apex legends pc requirements, apex legends wallpaper, apex legends characters, apex legends size, and Etc.