About BIGO Live Gift Card
BIGO Live Gift Card code is known as the worldwide live video social platform where customers can live stream their thoughts, daily life moments, communicate live with relatives, friends, make videos, calls and watch great videos.
Steps to redeem your BIGO Live Gift Card code:
Select & purchase your BIGO Live Diamonds in our Jubaly site.
Next, go to BIGO Live recharge  to redeem your BIGO Live Diamonds with the steps below:
i. Enter your BIGO ID.
ii. Select Malaysia/ Singapore/Thailand/Philippines.
iii. Select SEAGM as your payment method.
iv. Enter your gift card code and click submit.
v. Your BIGO Live Diamonds will be credited to your account shortly.
Follow Picture Below:
Step 1: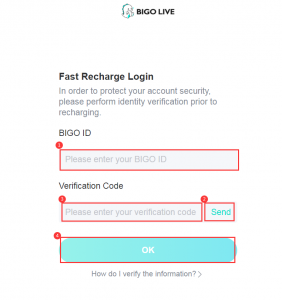 Step 2: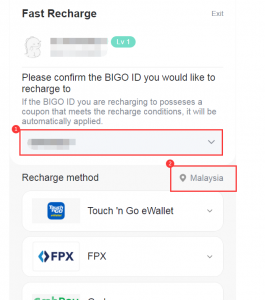 Step 3: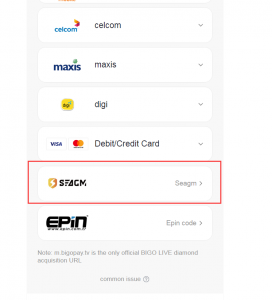 Step 4:

If you have any issues redeeming your Bigo Gift Card code, do not hesitate to contact our customer service team who will assist you in correcting the issues you are experiencing.